Description
Riri, an armchair with simple and clean lines that help to make it easily integrated in various environments.
Avoid complex details or decorative excesses, instead focusing on essential and elegant shapes.
Steel structure, moulded in cold foamed polyurethane.
Designed for cutting between the seat and back for pulling and fixing the fabric under the body.
• Wheelbase 140x140 mm
• Weight: 4,9 kg
• Footprint: disassembled 0,16 mc
• Fabric required: 1,3 (h 1,40) mt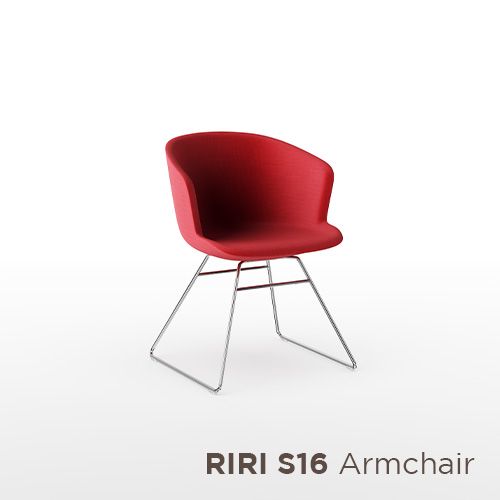 Experience the compositional freedom of Rossetto designs. Select the product you want, combine bases and finishes and view your creation in 360 °, in 3D and in real time. Over 2,000 possible combinations
For more information, please contact us:
We will gladly answer to your questions and provide you any further information about our products and services.