Description
DANAE TECH is a smart armchair, simple and easy to
disassemble, projected with an outlook on the lifecycle
end of the product.
Structure of the body in rigid polyurethane structural TECH, which does not need upholstery. Available in three standard colors: White, Anthracite and Black. For minimum batches of 50 pieces you can produce it in other color variations.
Seat cushion in flexible polyurethane, to be upholstered.
Back cushion in flexible polyurethane, to be upholstered, available on request.
Cutting templates of paper are available for free as well as instructions (images) to execute a correct upholstery.
Weight shell: 6 kg
Volume disassembled pu-frame:0.16 cbm
Required fabric for upholstery: 0.65 with cushion (h 1,40)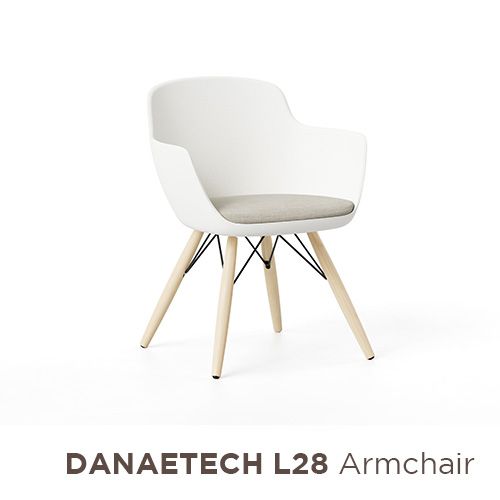 Experience the compositional freedom of Rossetto designs. Select the product you want, combine bases and finishes and view your creation in 360 °, in 3D and in real time. Over 2,000 possible combinations
For more information, please contact us:
We will gladly answer to your questions and provide you any further information about our products and services.