Description
A delicate, functional armchair. BREK is designed to support the lumbar area, its slender profile resulting in optimal yet elegant ergonomics.
Steel shell structure moulded in cold-cure polyurethane foam. Cut between the seat and backrest for pulling and securing the fabric under the shell. Paper templates and photos are available on request for optimal upholstery results.
Weight: shell 7 kg
Overall dimensions: disassembled shell 0.15 m3
Fabric required: 1.50 (h 1.40) m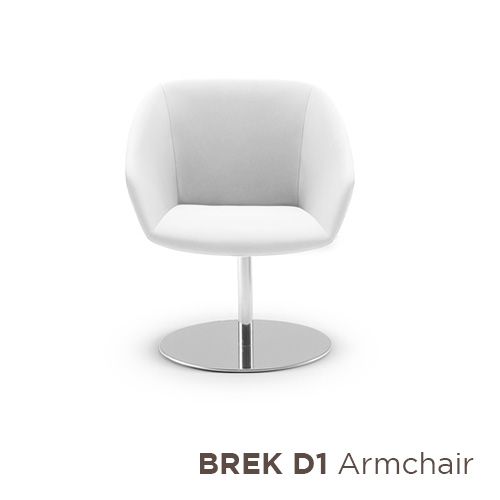 Experience the compositional freedom of Rossetto designs. Select the product you want, combine bases and finishes and view your creation in 360 °, in 3D and in real time. Over 2,000 possible combinations
For more information, please contact us:
We will gladly answer to your questions and provide you any further information about our products and services.