Description
The result of the mix between elegance and a strong personality
The lounge armchairs Triton e Galàtea, with their refined shape, are designed to be the key player in every place they sit. The two armchairs are moulded to meet the curves of the human body and give high ergonomic performances.
Metal framework, entirely moulded with cold-cure polyurethane. Wooden strips on the underside of the seat for stapling the fabric.
Seat available with or without armrests.
Cutting templates of paper are available for free as well as images to execute a correct upholstery. To achieve a better upholstery, we suggest to set the seat into place by means of the 4 threaded pins which are supplied, prior to fix the fabric around the shell.
Weight: 14.04 - 15.43 kg
Volume: disassembled 0.5 cbm
Necessary fabric without armrests: 2.05 mt.
Necessary fabric with armrests: 2.30 mt.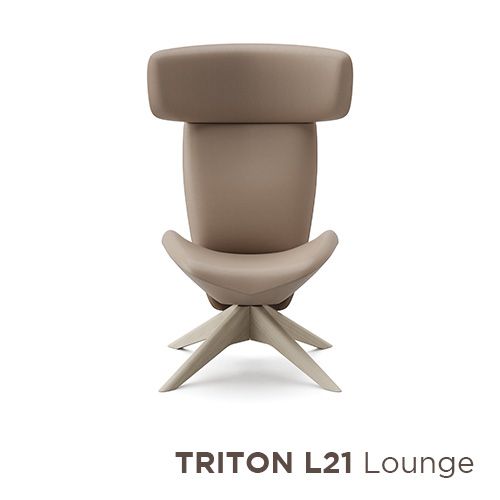 Experience the compositional freedom of Rossetto designs. Select the product you want, combine bases and finishes and view your creation in 360 °, in 3D and in real time. Over 2,000 possible combinations
For more information, please contact us:
We will gladly answer to your questions and provide you any further information about our products and services.
It might also interest you